Clothing & Accessories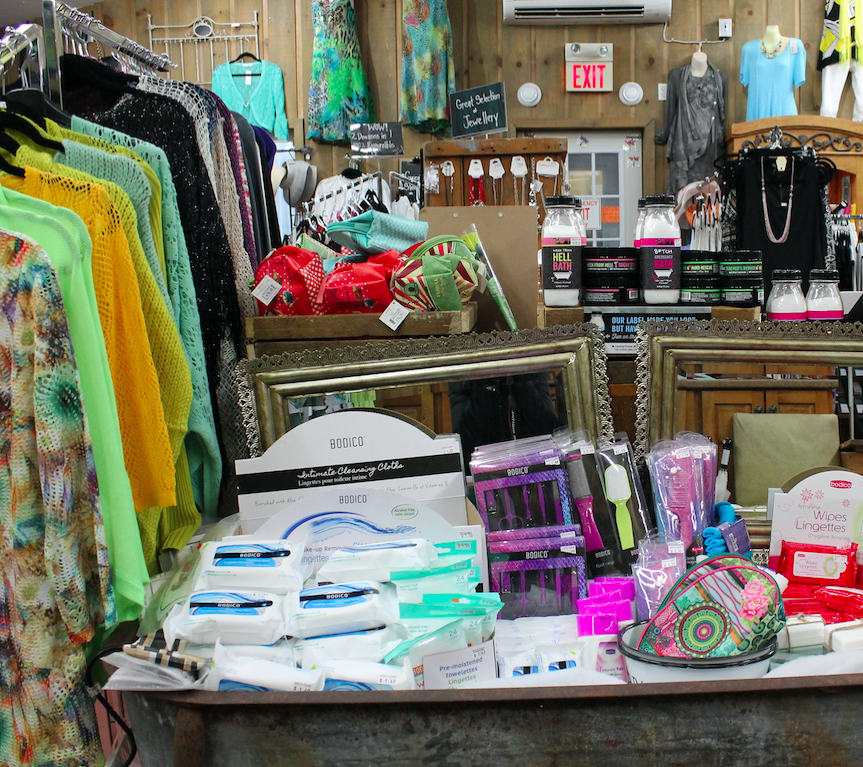 Our ladies clothing and accessory section, AKA 'The Shed' has been a runaway hit since we introduced it a year ago. We carry a diverse selection of ladieswear from great lines like Red Coral, Papillion and Caribbean Pacific. Plus, Italian silks, Yoga & athletic wear and footwear for every season. We hand pick all of our inventory and have something for everyone.
We have all your winter needs. Cozy sweater, scarves, boots and more.
Let our enthusiastic staff help dress you from head to toe.
Beautiful Jewelry to Co-ordinate with Every Outfit.
Looking for something unique? Be sure to check out our jewellery, watches and accessories that will compliment any outfit. We carry beautiful necklaces, bracelets, earrings, rings and even some funky broaches as well. If you appreciate something unique, this is your place.